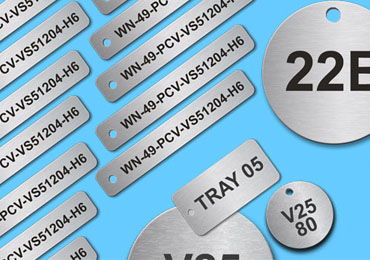 We make pleasant type of designs that will expect up to your expectations.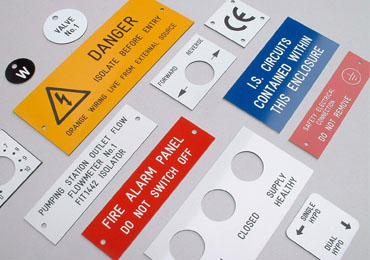 We make pleasant type of designs that will expect up to your expectations.
Engraving in Dubai
Engraving in Dubai: We offer a wide selection of products to cover all your industrial signage needs. From hazard signs to identification badges we have the expertise to help you clearly and concisely convey the most important informations. AL Huda Graphics has been providing the best engraved products including Name plates, Namebadges, SS labels, Aluminium labels, PVC labels, Traffolyte labels and engraved gifts since 2006.
Laser Engraving
Laser engraving is a process that vaporizes materials into fumes to engrave permanent, deep marks. The laser beam acts as a chisel, incising marks by removing layers from the surface of the material. The laser hits localized areas with massive levels of energy to generate the high heat required for vaporization.
Engraved Labels
In engraved Labels, we use the eching or engraving technique where graphics are embedded into stainless steel,aluminium and other materials. Metal labels are resistant to wear and tear as well as the elements. We can print wide range of text, barcodes, QR codes & graphics as per your requirements.
Name Plates
Name plates are typically used to label a piece of equipment, an area, tools, or many other items. You can usually find them on office walls and desks but, you can use them for many other applications and you can customize them to fit your needs. We have a large selection of styles to choose from, including: brass name plates, plastic name plates, aluminum & stainless steel name plates and more.
We offer a wide variety of custom engraved electrical/industrial plates. These plates are used to mark panels, switches, circuits boxes and equipment. They are made from a high quality Stainless steel, Aluminium or PVC material that is safe for indoor or outdoor use. These electrical tags can be highly customized by size, shape and color.
Name Badges
Name badges and tags are an ideal way to make sure your name is remembered by everyone from customers, clients, guests, and employees. We custom design each name badge and can even include a screen printed logo and laser engraved name. With a fast turnaround and affordable prices, our name badges are everything you need. Choose from your choice of shapes, styles, colors, plating, and either the standard safety pin backing or a convenient magnet back.